Smartphone camera technology has advanced by leaps and bounds in recent years. It's undeniable that it shakes the leading position of a dedicated camera like a DSLR to great extent. Last month, Blackview released a camera-focused ruggedized smartphone, Blackview BV6300 Pro. In comparison with a DSLR, we're delighted to find out it surpasses the latter in several aspects. Watch the video below and be the judge.
Camera
In terms of photography result, it's hard to say one is better than the other. The picture quality taken by a DSLR is unquestionably good, but the BV6300 Pro's camera is feature-focused. It has a Samsung® 16MP quad rear camera setup which features Slow Motion, HDR, 120° Ultra-wide field of view, Macro, Night mode, contributing to pro photography results.
In the case of HDR on the BV6300 Pro, it highlights the best parts of each photo, sparing you the hassle of post-possessing work. The Slow Motion slows everything down, creating a surreal timewarp effect in a video. The 120° ultra-wide angle lens makes it a breeze to capture broad natural landscape. Tap the Macro function, you can have fun to explore the microworld. And the Night mode enables you to take bright photos even in a dimly lit room or moonlit beaches.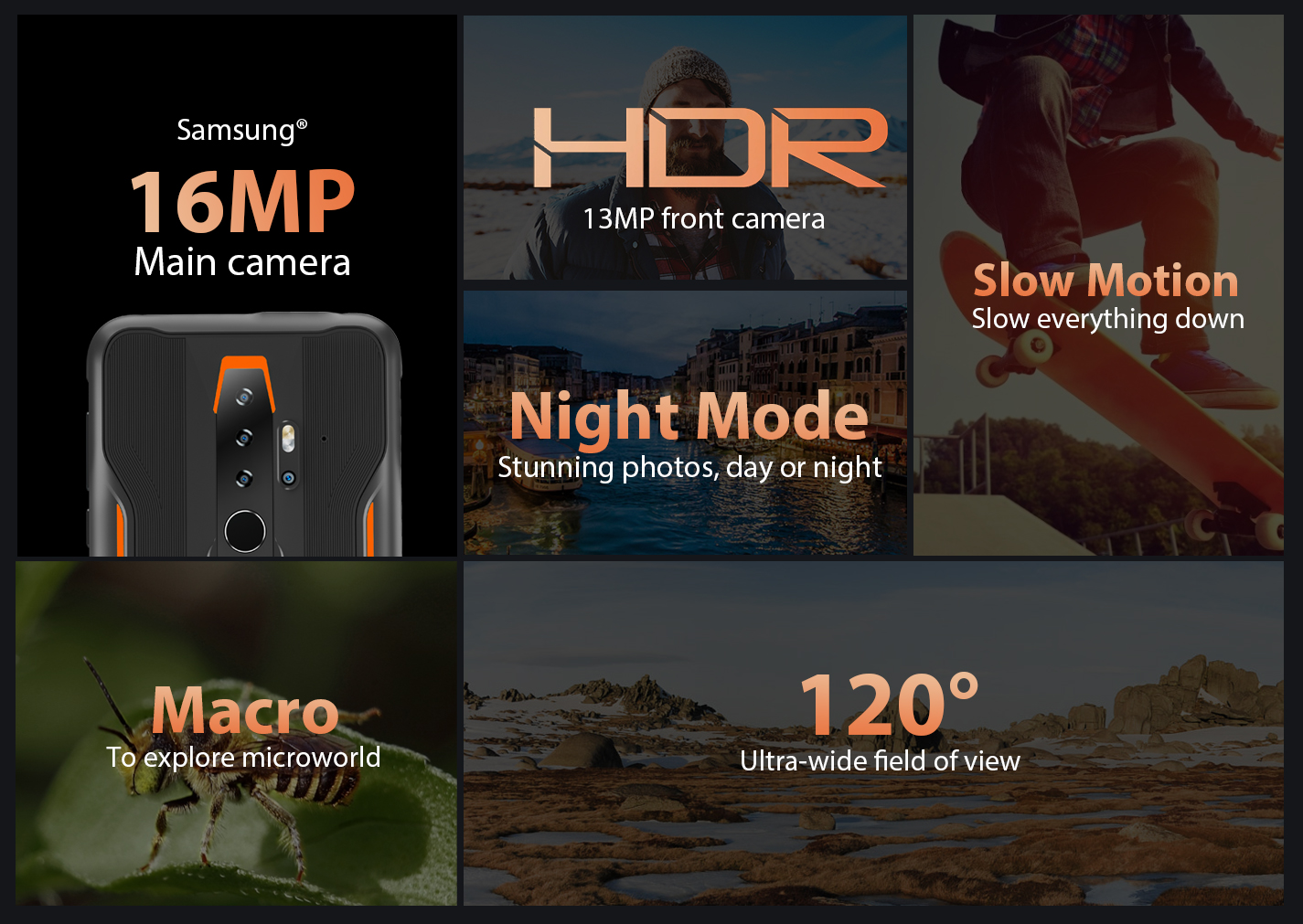 Operation
While a DSLR cameras provide you with the freedom to tweak your settings to ensure excellent images, it can be tricky to fiddle around with lenses or settings for a casual photographer or an amateur. And it's also a time-consuming process. If you're a casual photographer or one that is more into taking Selfie images, the BV6300 Pro camera suits you the best.
Adaptability
While you could have to spend a lot on providing protection to the DSLR cameras from the vagaries of the weather, the ruggedized phone BV6300 Pro frees you of the worries. It has IP68 & IP69K waterproof rating, and the drop-proof performance is also great, certified to MIL-STD-810G military standard.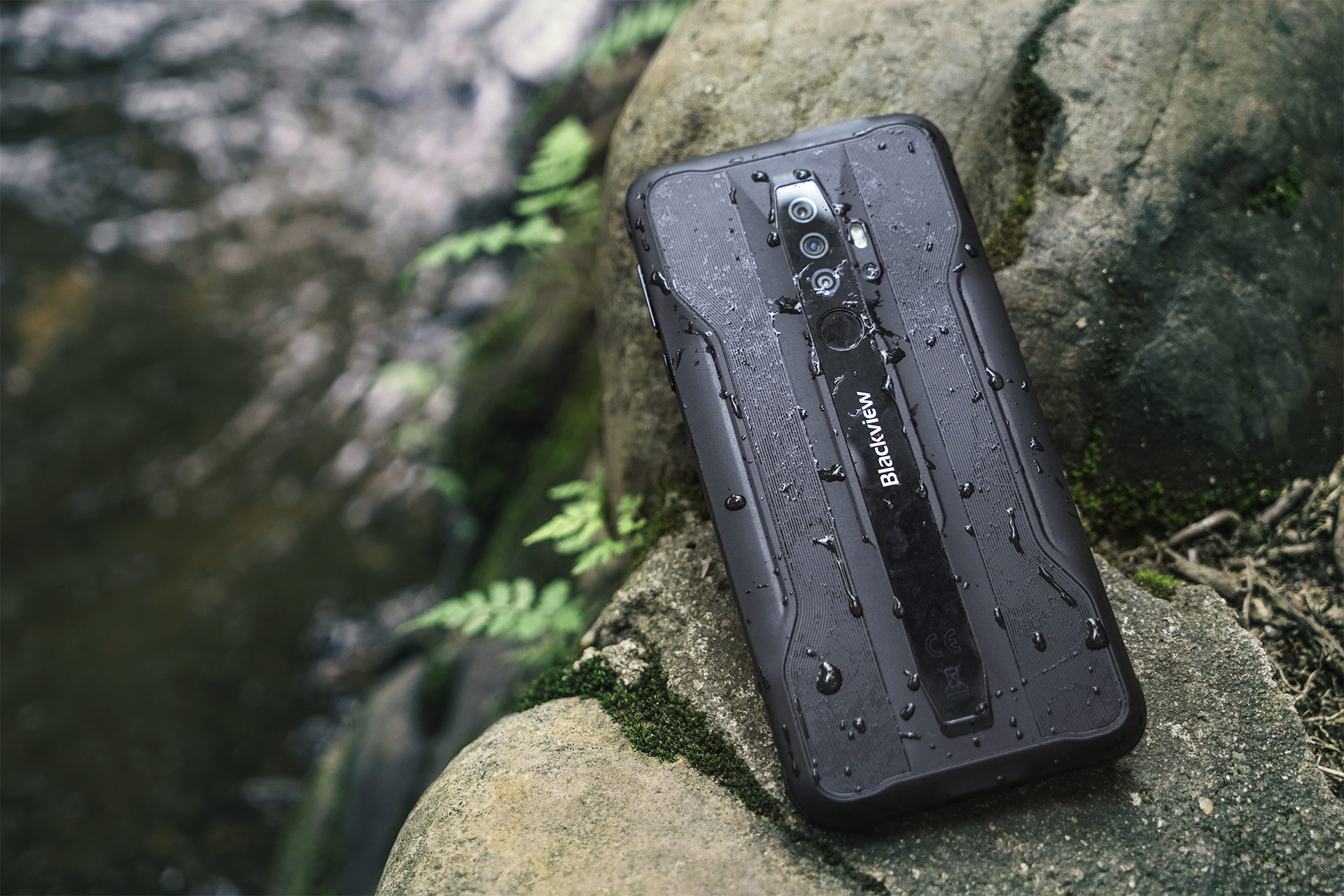 Portability
If you are going to a casual barbecue or even a date, would you prefer to backpack your bulky DSLR or have the lightweight BV6300 Pro in your pocket? Almost all of us would settle for the latter option. Obviously, the smartphone is much lighter and smaller than the DSLR. On the other hand, a DSLR comes with substantial accessories like additional batteries, lenses, flashlights, and even tripod stands.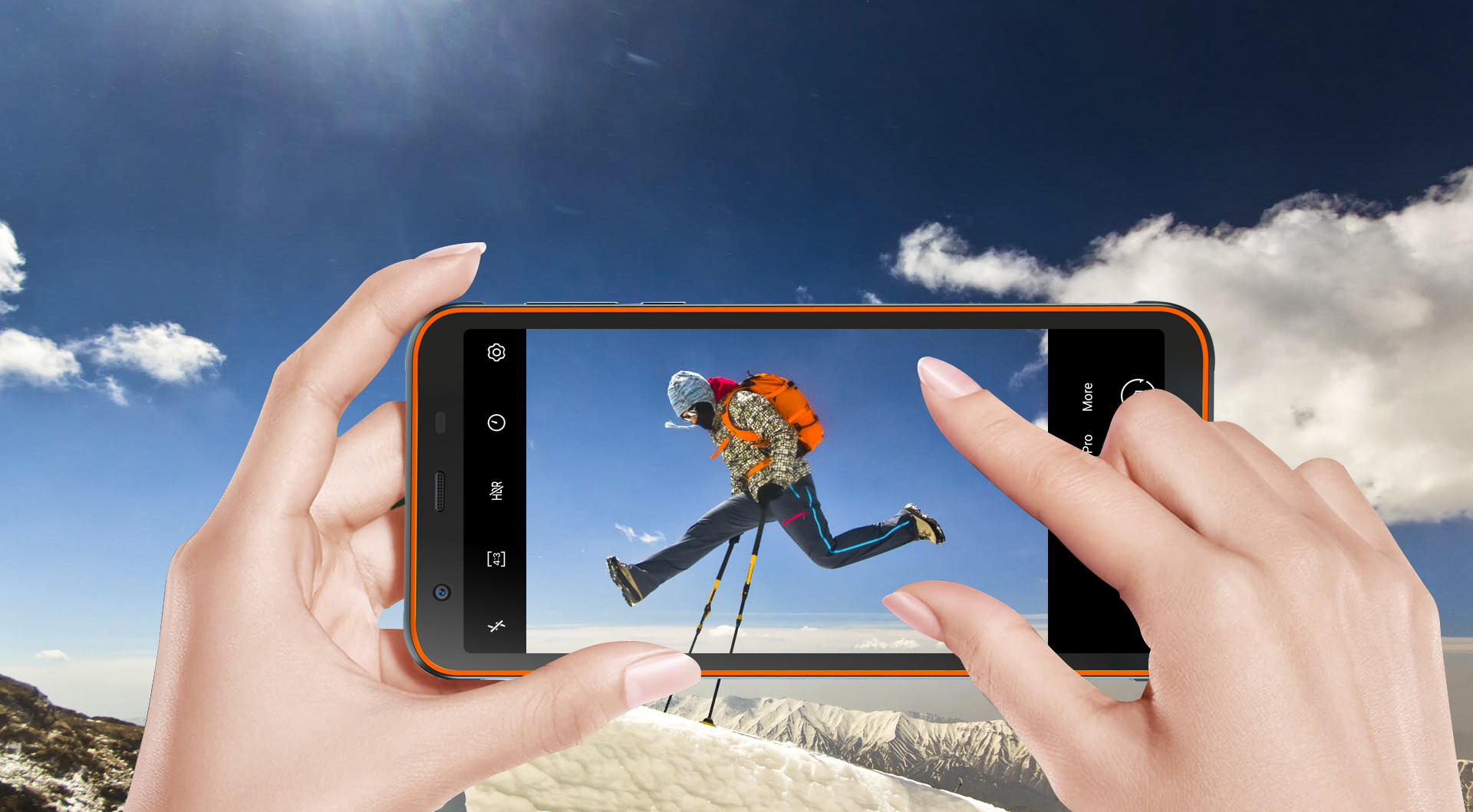 Sharing information
Sharing photos and videos taken using your smartphone can be timely on social media. That's not possible on a DSLR unfortunately. The modern-day DSLR Cameras may come with connectivity options today like WiFi, NFC, and Bluetooth that enable you to share info. However, you also need a compatible mobile app to share your images and photos on social media. Alternatively, you have to connect with a laptop, tablet, or a PC.
Other rugged products: BL5000, BV9600(not coming back), BV8000 Pro(not coming back), BV9500 Pro(not coming back), BV9900E, BV9600 Pro(not coming back).
Price
Generally, a top-quality DSLR camera is much more costly than the BV6300 Pro. An average DSLR cameras could cost you over $1000. While the BV6300 Pro only costs you $269.99. And don't forget that the BV6300 Pro is also a phone as a bonus.
Other News
Next:
Big 5G News of Ruggedized Smartphone in 2020