The 4 Best Hiking Watches You Shouldn't Miss in 2023
Looking for a cheap but good and durable hike smartwatch under $60 USD, to replace the expensive models like Garmin Fenix Series? Then you are in the right place.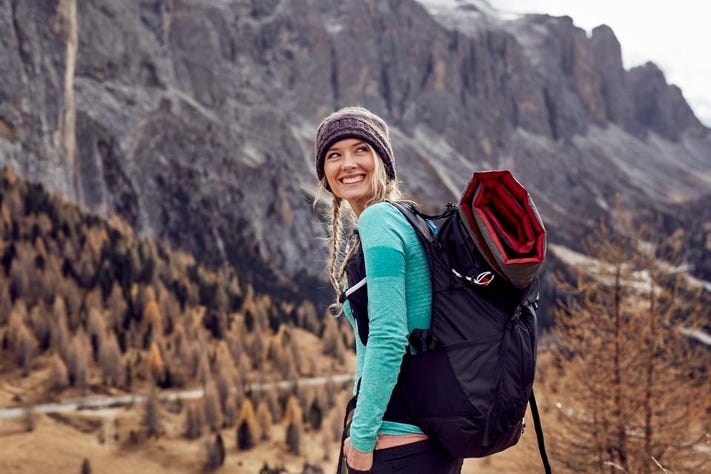 The necessary practical features of a smart watch for outdoor sports lovers include water-resistant, long battery life, heart rate monitor, etc. And these are built in the 4 best hiker smartwatches which are going to introduce today.
They are comfortable to wear and do not hurt your wrist. They are produce by good material from China, but offered with cheap affordable prices.
Ready to save budget to buy a fitness watch? Ready to save time to pick out the best hiking watch fastest, so that to do other meaningful things? Let's dive in.
The 4 Best Hiking Smart Watches under $60 in 2023
R8
Women's Custom.
This is a waterproof womens smart watch for hiking, which owns stylish design. Comes with IP68 waterproof grade and tough body, have been ready for various of harsh outdoor environments. The big size digital number display let you easier to check out the data, at the same time, there are multi personalized watch faces for choosing.
Trow in a stylish appearance design and personalized watch face, and personalized notifications, provides you more comfortable to control everything. And the price of R8 at Blackview global store until now is only $49.99 USD.
X5
9 Sports modes IP68 long battery life watch.
It is the best outdoor watch which price at $39.99 USD. With IP68 waterproof grade, heart rate monitor, up to 10-days battery life, and up to 9 sports modes, help you meet all kinds of challenges. Are you a swimming lover? Want to wear it to swim in the river when outdoors? No problem. If you are looking for the best smartwatch for swimming, Blackview X5 will be one of your best options. Besides, it is suitable for men and women.
R3 Pro
Best fitness tracker for men and women.
Throw in a simple and fashionable design, provides a full modern feel. Adopt 1.54 inch TFT-LCD display screen and 3D Corning Gorilla Glass, provides good touch and tougher protection.
With up to 12 sports modes like running, walking, climbing, and hiking, meet the needs of different sports people. With 5ATM waterproof, effectively resist the invasion of rain and sweat. Besides, the practical tools like stopwatch, countdown, and music control built in Blackview R3 Pro, increase its practical value.
R5
Powerful fitness tracker with 24 sports modes.
This watch comes with up to 15 Days of battery life, has been ready for going hiking. Equipped with 24 hours heart rate monitoring and blood oxygen monitoring, monitor and report your health data for you at any time. Adopt with IP68 waterproof grade, effectively resist the invasion of rain and sweat while go hiking outdoors. With up to 24 sports modes, meet the needs of different sports people.
Besides, throw in practical features like Menstruation cycle, ovulation period, safety period, and pregnancy tracking, to take better care of women's health.
Conclusion
The cheap but good hiking watches Blackview has created, if you are looking for the high cost-effective Android wearable, they are available at Blackview official global store. Start your shopping plan right now!


Read also,