Top 6 special or practical gifts for firefighter you shouldn't miss

One of the most respected and great professions in the world is firefighter, a fireman's job involves risking their lives to save lives, and they are always work in various of tough environments. Whether it's rescuing a scared pet from a tree or carrying a baby out of a burning house, they are some of our best and bravest citizens!

If you happen to have a parent, sibling, relatives, friend, or even a stranger who is in this line of duty, here has prepared 6 very special, meaningful, or practical gifts ideas for firefighter you shouldn't miss, to express your unique loves and respect (at any time like Christmas day, Father's Day, even in a normal day). No matter what you choose, the male/female firefighter in your life will be grateful for your love and support. So, let's dive in immediately.


6 Very Special and Meaningful Gifts for all Firefighters


1. A Rugged Smartphone with Thermal Camera
Most practical gift. It can help firefighter find people through thick smoke.

It is well-known that, we couldn't see things through thick smoke in the fire scene with our eyes, however, with thermal camera, we can see people through thick smoke - this will help firefighter find rescue target faster. That's the most practical feature of the thermal imaging phones.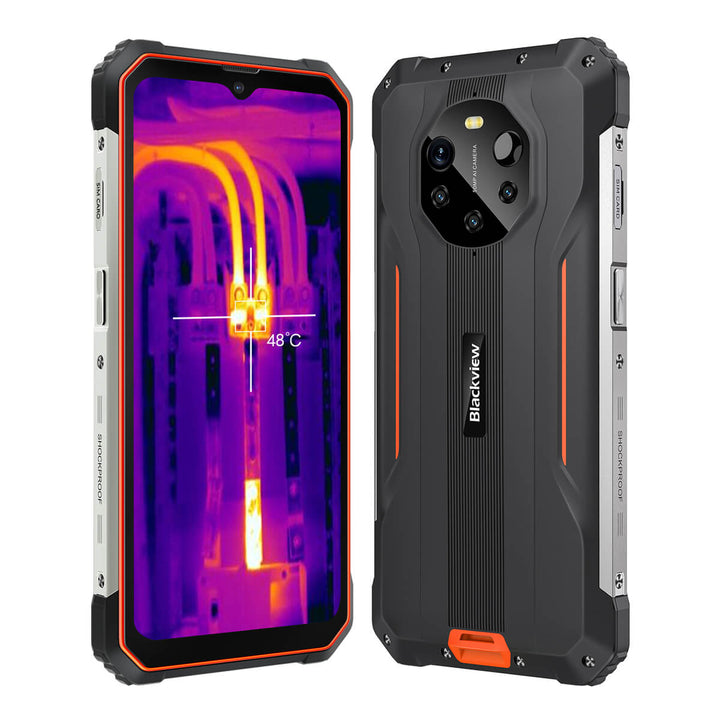 And why it quires a rugged smartphone but not a regular smartphone, is because the rugged phone features excellent protection ratings against drop, shock, dust, water and extreme temperatures, it can have survived where the regular smartphone could not. Thus, the rugged phone with thermal camera is the best smartphone for firefighter. It is one of the best gifting ideas you shouldn't miss.


2. Axe Mark Shirt
Signify brave and strong.
A budget and special t-shirt can also express your respect and loves, as long as it signifies courage and strong. Axe is one of the rescue tools that the firefighter usually use, it can break the closed doors, closed windows and other tough objects. The Thin Red Line signifies the special courage that runs in a firefighter's blood - the toughness it takes to run into a burning building while everyone else is running out. Thus, a Thin Red Line Axe mark t-shirt becomes meaningful. The firefighter in your life will wear this honorable t-shirt with pride.


3. Fireman Gnome
Small stuff for spiritual encouragement.
Although this is only a small object with may only be under 10 inches tall, and it is not belonging to a rescue tool, it gives encouragement to our hero in spiritual. It can be placed on a desk or placed in the fire truck, our hero will think of us since they saw this small stuff.


4. Personalized Keychain
Never forget about your self home.
You might be tempted to say something to the firefighters, like: 'Dad/Uncle/Mom, you are the hero of our family, but please pay more attention to protect yourself while rescuing other people', and 'don't drink too much' ... some words like that. The keychain will remind of them that they have themselves home. They should do the best to save others as well as protect themselves. This keychain, designed to look like turnout gear, will display your favorite fireman's name and also serves as a wrist strap.


5. Fireman Cufflinks
Simple but make sense.
Our hero can be fancy, too. The small cufflinks filled with various of patterns representing fire, it is a very good kind of identity logo even without wearing the fire suit. It's worthless, meets the needs of those who have low budget like kids.


6. Fireproof Document Safe Bag
Rescue other important objects.
Our hero know better than anyone, the value of keeping important documents safe from fire disasters. The fireproof and waterproof document safe bag can keep important objects such as documents, photographs, and family heirlooms safe.


Above are the top 6 special or practical gifts for firefighter, pick out your favorite one with your needs to present to your hero, right now!


Read also,