To let the user enjoy uninterrupted service time in a phone, Blackview releases an amazing 13000mAh rugged phone, BV9100, guaranteeing 60-day standby time. With 30W fast charger, it can be fully charged in 2.5 hours.
Check out the battery performance video. https://youtu.be/-OHGek8yY94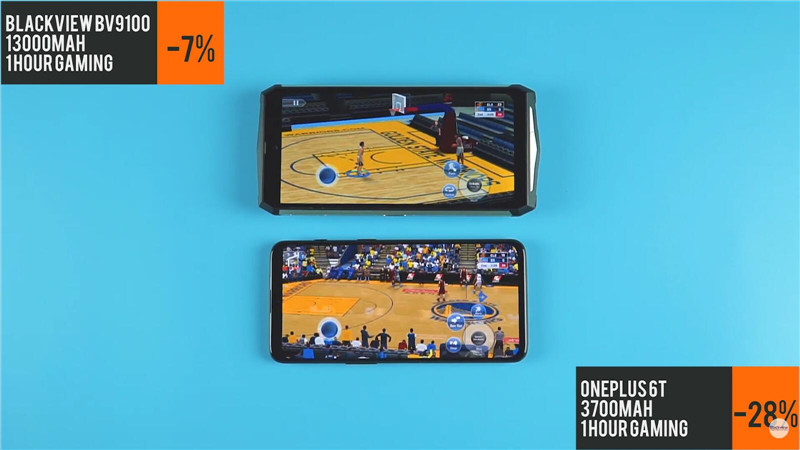 The video makes a comparison between BV9100 (with 13000mAh battery) and Oneplus 6T (with 3700mAh battery) in terms of battery performance. Through 4-hour intense use on video, gaming, music, voice call, we can see the clear result -- BV9100 consumes only 18% electricity, while Oneplus 6T consumes 55%, more than 3 times as much as BV9100 does.
This is really amazing, right? Basically, you no longer bother carrying a heavy power bank with you and charging your phone a few times a day. This 13000mAh rugged phone can get you totally immersed in what you're doing on the phone and greatly facilitate your everyday life.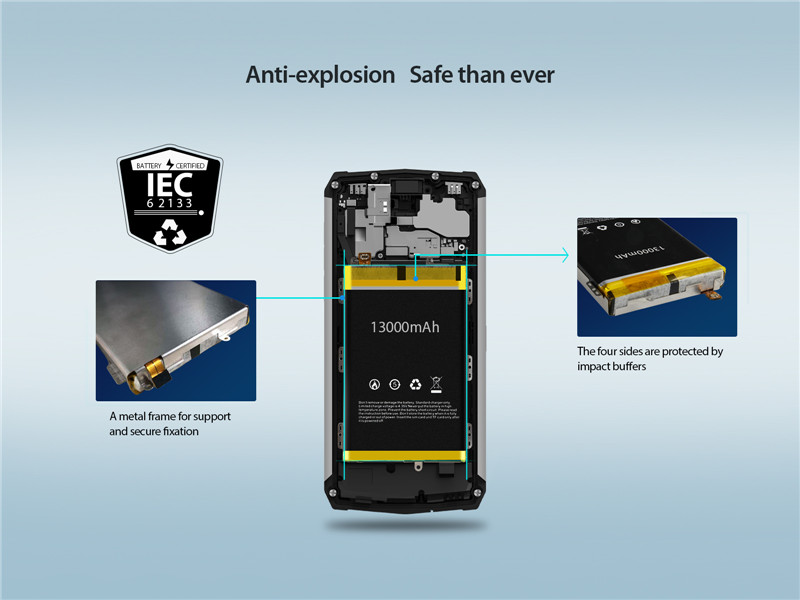 To make BV9100 even better, Blackview makes an optimization on the battery for much safer use. A metal frame supports the battery to prevent the battery from slipping. Impact buffers put in place for maximum anti-explosion function. The security level is better than ever.
In terms of professional outdoor use, BV9100 has so much to show off. It is not only IP68&IP69K&MIL-TED-810G certified, but equips with GPS, Glonass, Beidou, Galileo 4 mode positioning systems, the navigation accuracy capability improved to unprecedented levels. It's especially helpful when trekking, mountaineering or other outdoor adventures.
If you're planning to pick up this 13000mAh rugged phone, now is the time. BV9100 has the 8.28 Promotion, offers $199.99 on Aug.26-Sep.6, 26% off. We recommend you grab one before it's back to the original price $269.99.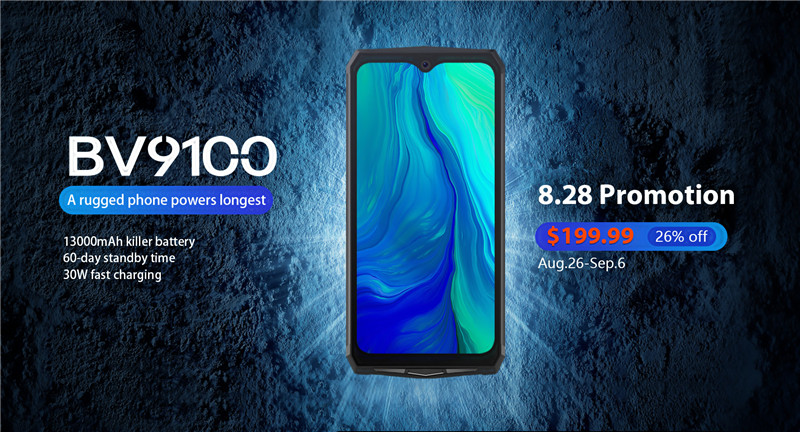 Learn more: http://bit.ly/2ZngNni