Screens on phones are getting big these years, people also prefer the experience of the bigger screen. In July last year, Honor released Honor Note 10, a 6.95-inch large-screen smartphone, bringing brand-new experience for gaming, browsing texts and social media, lots of people buy it.
This July, another ultra-big screen phone, Blackview BV6100 hit the market, with a 6.88-inch large screen and excellently waterproof, drop-proof, dustproof performance. For people who like big-screen phones, it deserves you a moment to delve into the two phones so you can know which phone is right for you.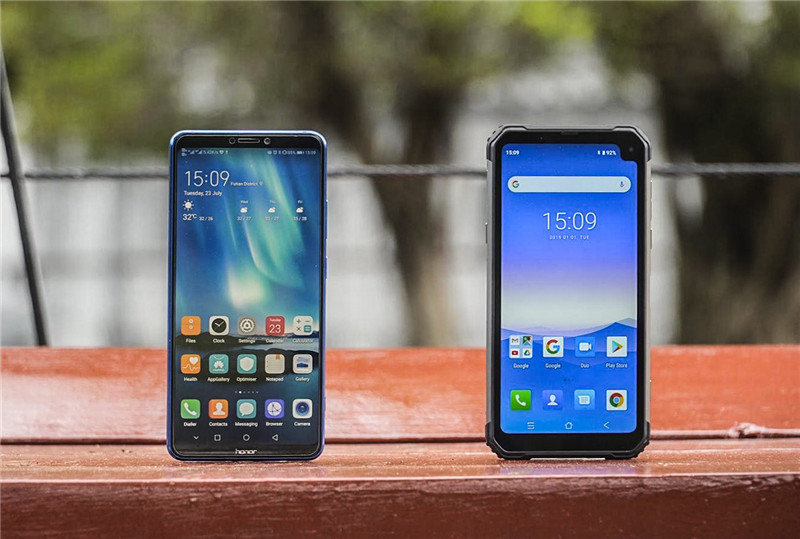 Design: sleek appearance or masculine rugged look
If appearance is your main priority when you're looking for a phone, this is likely where your search would end because there are totally different between the two. In a brief Honor Note 10 presents a sleek appearance. The 6.95-inch screen finds no notch. The back is designed with glass. Blackview BV6100's sides and corners are ruggedized with anti-wear aluminum alloy and impact buffers. It looks tough and masculine, with a notch located on the upper-right corner. Interestingly, BV6100's front and back are covered with Corning® Gorilla Glass for aesthetics and toughness.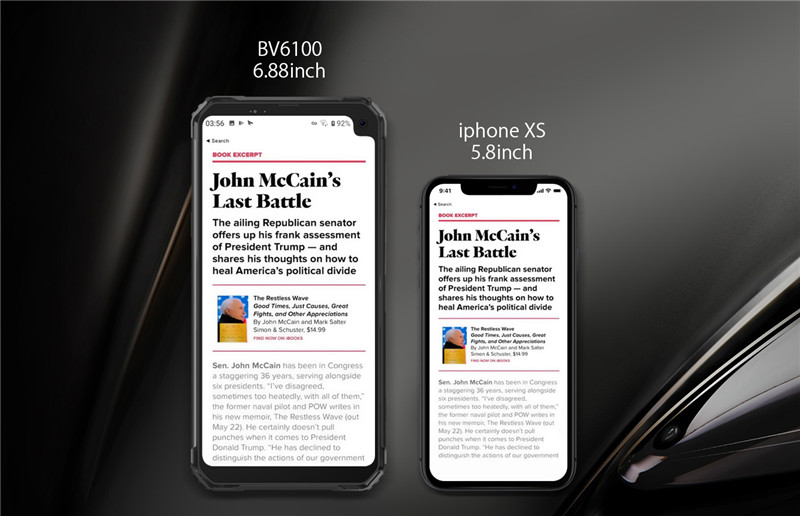 Conclusion: It seems to be a personal preference in terms of the design.
Performance: for entertainment or outdoor use
When evaluating the performance of the two phones, it really depends on the applications that you usually put the phone into. Honor Note 10, sports Android 8.1, Kirin 970 octa-core, 6GB RAM & 128GB ROM, 13.0MP front camera, 16.0MP back camera, 5000mAh. Blackview BV6100 with Android 9.0, Helio A22 Quad-Core, 3GB+16GB, 5580mAh, IP68&IP69K&MIL-STD-810G.
If you put them outdoors, Blackview BV6100 withstands submersion of 1.5m deep water and dust, unscathed drop from 1.5m height, Besides, it's designed with 360° all-round dust-proof protection. The tough body gains its popularity among outdoor enthusiasts, construction workers, firemen, and more.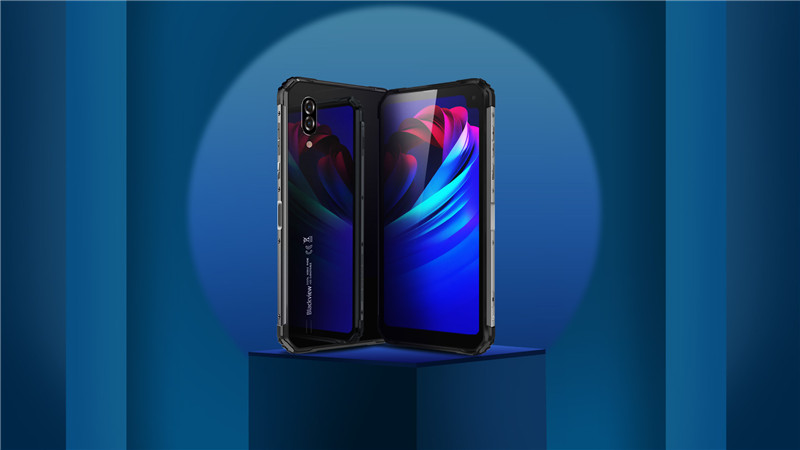 Conclusion: Go for Honor Note 10 if you expect specs. Choose BV6100 if you need a reliable partner for outdoors sports or for severe living environments.
Price: BV6100 is the clear winner
If the budget is the major factor for you to consider, BV6100 wins a complete victory with $149.99-$189.99 with free Glass Protector and cool phone case, compared with $340+ of Honor Note 10.