Can't decide between a 10000mAh rugged phone and a trendy phone, the answer is here
When choosing a mobile phone, there are always struggles, such as choosing between a phone with decent specs and a stylish one? Such struggle also goes for the 2018 phenomenal product -- Blackview BV9500 with 10000mAh ultra-big BAK® battery. Its presence in the market indeed aroused some sensation for it brought a solid solution for smartphone addicts with large battery demand.
Based on our sales performance, BV9500 was proved to the favorites among engineers, building worker, hikers and other outdoor enthusiasts.
Now, Blackview is going to launch BV9500 Plus (BV9500's upgraded version). The new model not only inherits the advantages of the old model but also improves its inadequacies. Let's see some of the improvements it brings.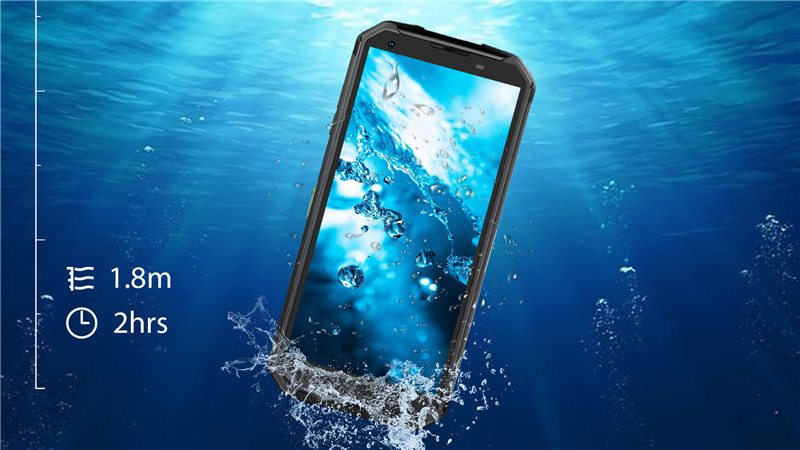 To start, BV9500 Plus retains the killer feature of its predecessor which is 10000mAh BAK® battery with standby time up to 40 days. It allows us to heavily use the cell phone. Added to this, we have two charging options included: the wireless charging and 12V/2A fast charging, more than 2 times faster than normal 5V/2A charge technology. 10000mAh battery can be fully charged within 3.5 hours.
Now the upgraded part -- BV9500 Plus uses the flagship specs -- the latest Android 9.0 and Helio P70 processor, which are usually found in trendy, high-performing handsets. It offers an exceptionally smooth multi-task experience.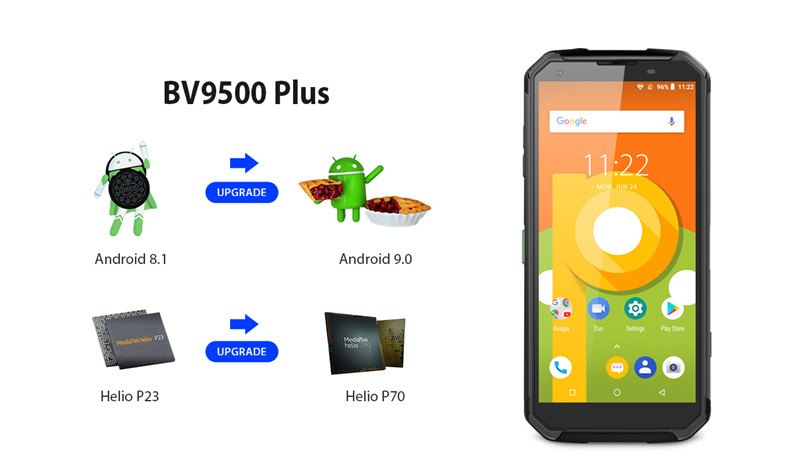 What's also new in BV9500 Plus is the waterproof rating up to IP69K, withstanding submersion under 1.8 meters deep water up to 2 hours. Furthermore, it can resist 1450 psi high-pressure and 80ºC high-temperature steam scouring.
It's safe to say that the BV9500 Plus is planned to hit the market next week. Stay tuned!
Need to be reminded that its predecessor, BV9500 has been ceased production. Limited stocks available now. For BV9500 lovers this is your last chance to seize one before they runs out.