Blackview, the world's leading rugged phone maker, introduced a rugged phone BV9600 Pro last year that proved to be the best seller which gained the surging popularity among outdoor workers and enthusiasts. Its sales volume totaled up to 300,000 pieces.
Today, Blackview announces to introduce the new hit, BV9600 which inherits most of the legacy of BV9600 Pro while tags a more affordable price. In appearance, it looks the same as BV9600 Pro. In performance, will this new handset fights its way out to be the next legend?
Let's see: https://youtu.be/-1qwMOEJMAs
Like newly-upgraded BV9600 Pro, BV9600 is powered by MediaTek 6771 (P70) octa-core processor, which builds on the P60's global success and critically acclaimed mix of class-leading hardware to provide even better experience for users.
It brings longer battery life, fast, fluid and fun gaming, a more sustainable, higher performance in extreme harsh environments.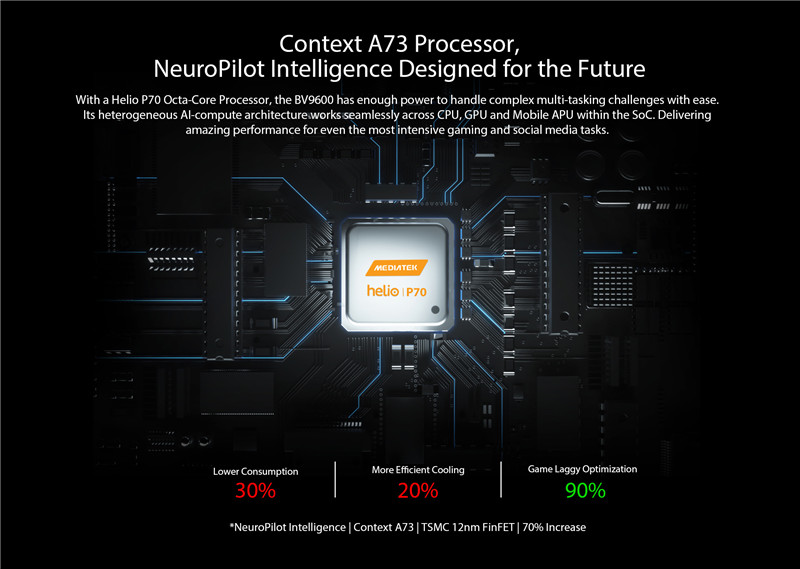 It supports IP68, IP69K and MIL-STD-810G certified rugged phone, so its waterproof, dustproof and dropproof performance is no weaker than the BV9600 Pro.
So what's new about BV9600? It adds AI evaluation for clearer low-light pictures. This new feature would be an totally exciting addition for outdoor use as it delivers clarity in your shots to combine the best features even in the low light scenes. The light and colour are balanced in different layers to bring your face into focus.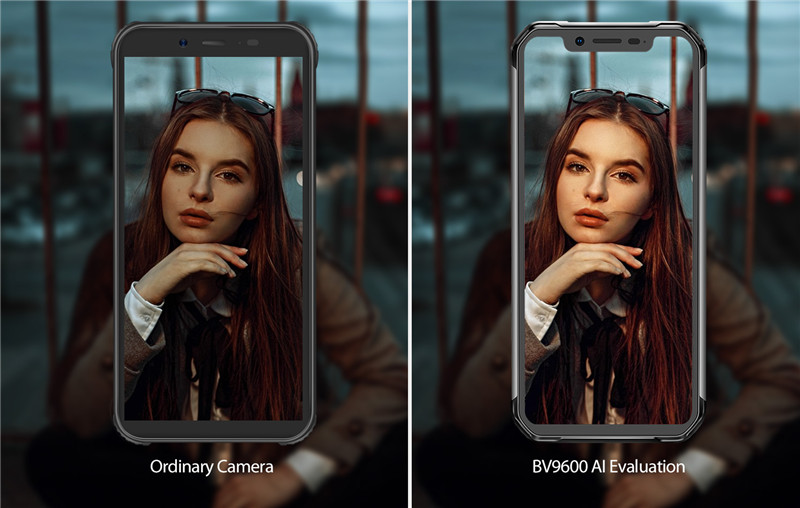 And it installs the newest version of Android -- Android 9 Pie, which harnesses the power of artificial intelligence to give you more from your phone.
It's smarter, faster and adapts to you according to how you use your phone and learning your preferences as you go. Your experience will be promised to get better and better over time, and it keeps things running smoother, longer.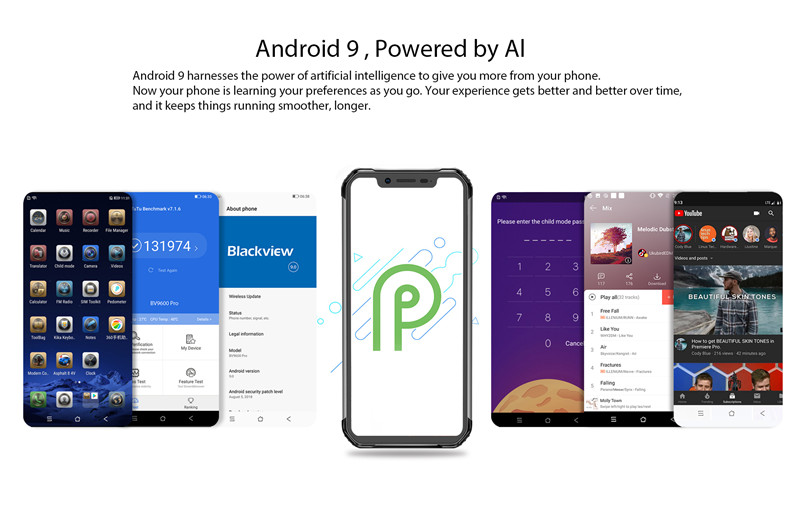 On the BV9600, you will see an iconic FullView Display with an amazing 19:9 aspect ratio, ultra-narrow bezels, brand-new Amoled display.
The screen provides a wider view and much better visual effects for games and videos.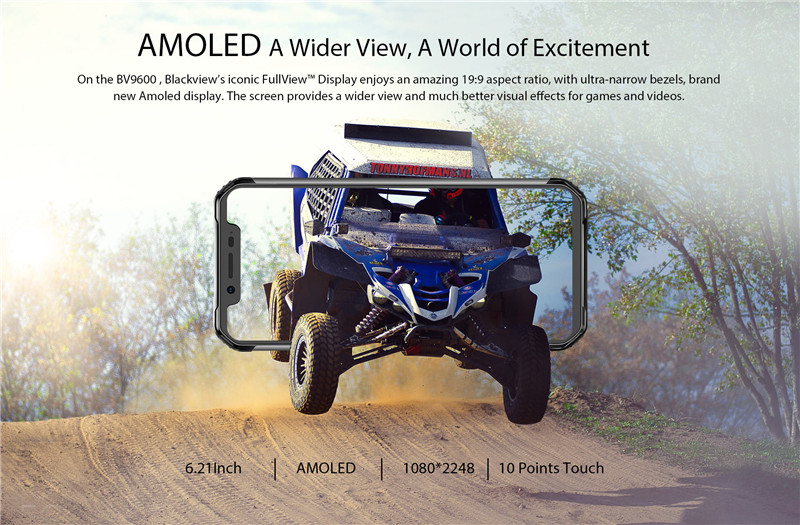 For most outdoor workers or enthusiasts, one of their biggest concern would lie in the battery issues -- find nowhere to refill the power. It's not a problem anymore for BV9600 as it equips with an industry-leading 5580mAh ultra-large capacity battery.
It delivers a staggering level of power that can handle intense gaming and long working hours. The standby time is up to 600h.
The memory of 4GB RAM and storage of 64GB ROM. This can be explainable as BV9600 comes with a lower price compared to BV9600 Pro. But there is still the ability to increase storage up to 128GB with a micro SD card nestled next to the nano-SIM slot.
All in all, this is much to the delight of rugged phone lovers who are looking for a cost-effective phone that doesn't compromise on quality.
Want to be the first to experience the high quality and affordable ruggedized phone, click to learn more about BV9600.