Every year a flagship killer is born, destined to slay high prices - and in 2019 its name is Blackview A60 Pro. In particular, it might offer the best value for money we've seen recently, better than even the Redmi 6A.
Blackview A60 Pro sold 50,000 devices in a period of 1 day. This just goes on to show how popular the brand has become and could influencing the dominance of other brands. You may have already seen some of A60 Pro's main features here on other tech sites. Specs and design are all good online, but what about real life scenarios VS Redmi 6A?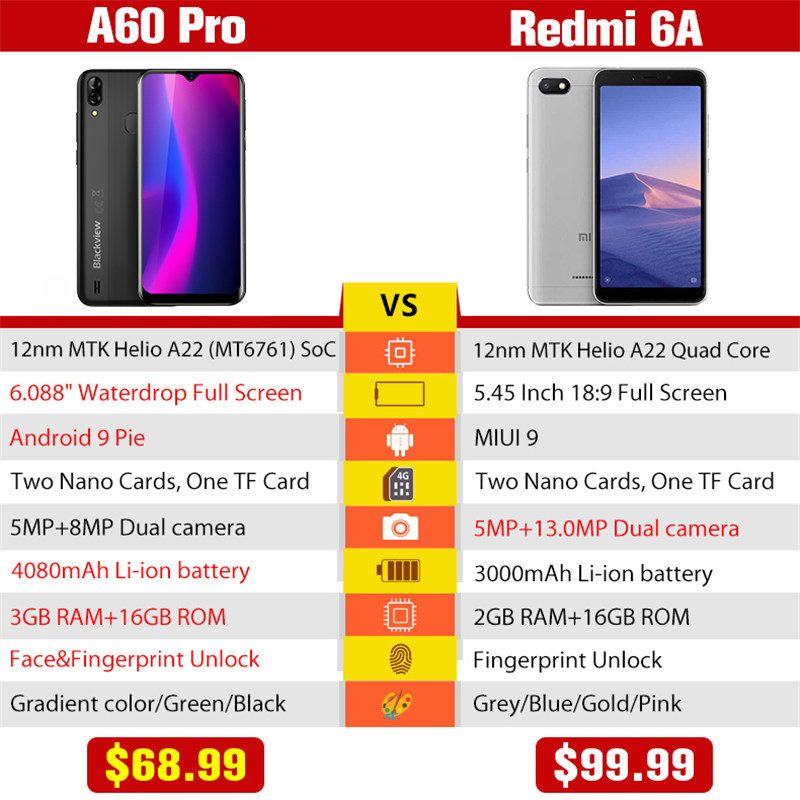 https://www.youtube.com/watch?v=cOVgrVeUvXY
As we can see in the video above, including the display, battery capacity, and the memory, A60 Pro is all better than Redmi 6A. But A60 Pro is more cost efficient.
As A60 Pro and Redmi 6A's top features, the strongest quad-core processor Helio A22 (MT6761) SoC with 2.0GHz supports LTE bands, which can effectively reduce waiting time and increase user data rate through 4G networks, everything turned out to be smooth and fast.
The A60 Pro then runs Android 9 Pie as the OS to offer a smooth UX and smart user interface, elevating the basic Android experience to a whole new level. It also comes with a fingerprint sensor on the back and facial recognition feature, and equips 3 cards slots for two SIM cards and one TF card (you can use three cards simultaneously).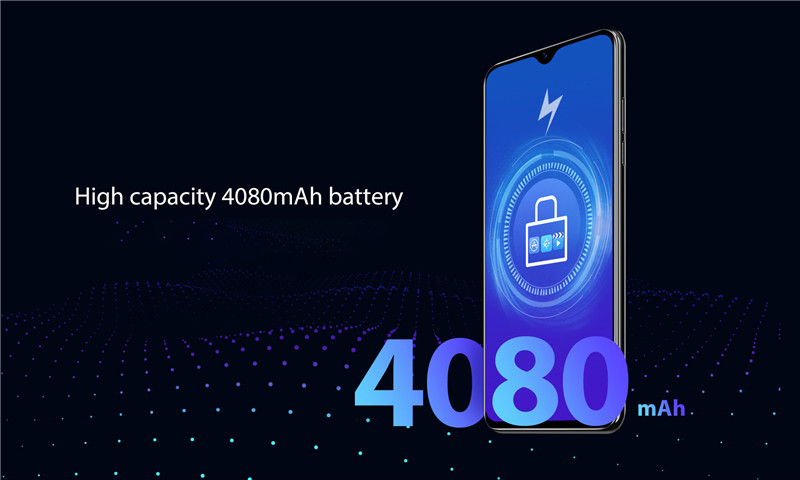 Apart from these selling points, A60 Pro has also hosted a 4,080mAh battery, which is 26% larger than the 3000mAh battery on the Redmi 6A, and can support you have to use it for long time.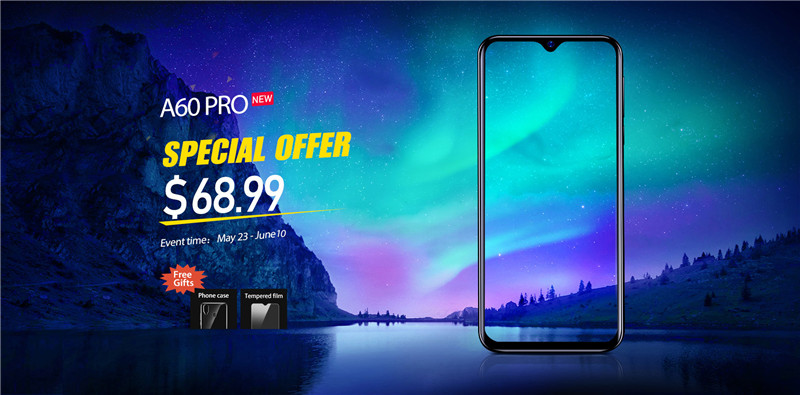 Just one more day, if A60 Pro resonate with your heart, there is a special offer on Blackview website, you can get it for only $68.99, with 24% off. The special sales expire soon, so if you want to get this super budget-friendly phone, hurry up and visit the company's official website.
https://promo.blackview.hk/blackview-a60-pro-waterdrop-4g-budget-phone/