Since Blackview BV9700 Pro landed on the market, many fans look forward to having done lots of pretty tough stress tests to certify the smartphone's ruggedness, including waterproof, dustproof, shock resistance challenges. Now, the Blackview make the first extreme durability test. Let's check it out in the video below.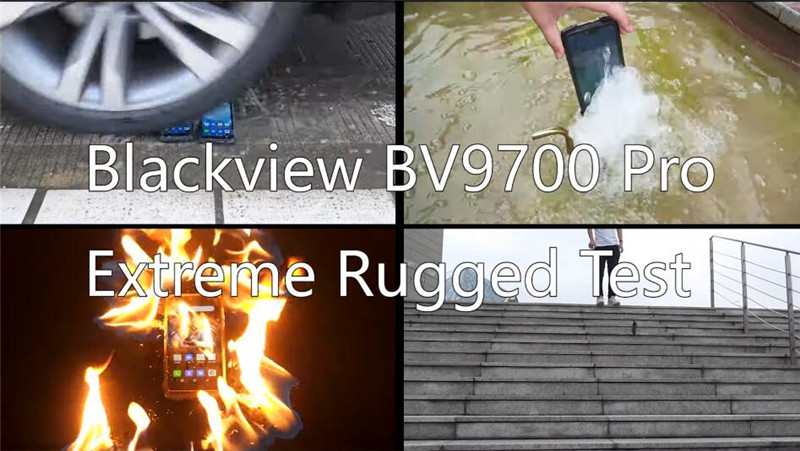 As we see in the video, the BV9700 Pro is poured with gasoline and ignited. Surprisingly, after a period of time, it works still in a clearly perfect state, without any traces of burns. Then this guy boils the phone with 100°C water. How does the handset react to that?
Ok, it doesn't seem to care, it still works fine. In the next step, the BV9700 Pro fell from the high-rise building. The drop test is actually very thorough, because the BV9700 Pro has dropped from a few meters to a hard ground, even being rolled by a car. However, the screen and appearance are still intact without any scratches or cracks. I guess it's pointless to mention it of course survived it all unscathed thanks to the rugged build.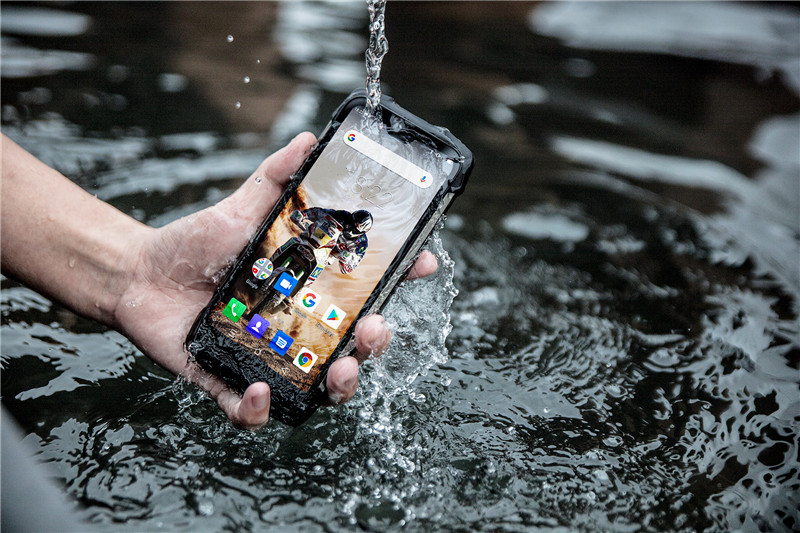 Why BV9700 Pro is so indestructible? By reducing the splicing of the fuselage, the pressure on the exposed gap of the fuselage is reduced, and the waterproof rubber strip and the sealing ring are used as backup protection means to increase the overall waterproofing ability of the body.
At the junction of the BV9700 Pro, the material is kept connected with a waterproof rubber strip to block the invasion of dust and liquid. The four corners internal structure of the BV9700 Pro is reserved for impact buffers.
Its fuselage is covered with elastic industrial soft rubber; two sides of the phone are reinforced with anti-wear titanium aluminum alloy, complement each other to achieve 360-degree all-around collision - mitigation.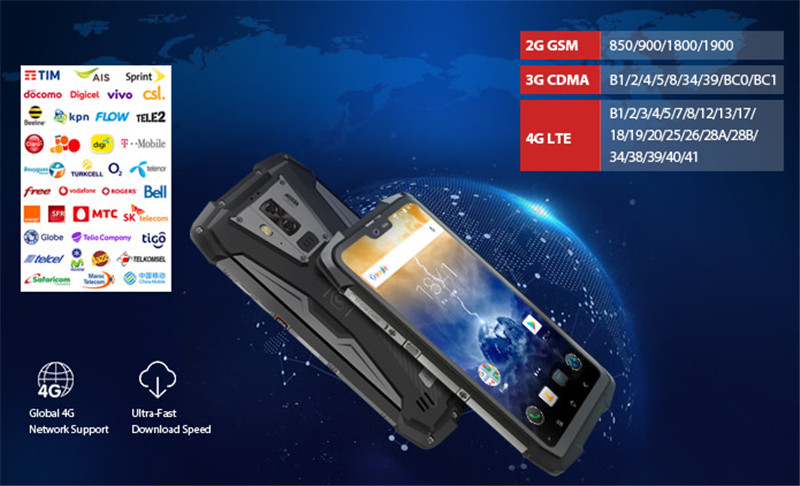 Whether it's an extreme temperature range of -30 to +60 °C, submerged by contaminated cement, or carelessly falling from a height, the BV9700 Pro can withstand ruthless shock, stress, and strength. Of course, nobody is going to go through that in real life, but these tests show how rugged and well-sealed the BV9700 Pro actually is.
Now Blackview the toughest rugged phone BV9700 Pro crowdfunding has exceeded $200000, and more than 700 backers. According to Blackview, every backer will receive a free additional mobile phone armband and tempered screen protector.
Afterward, if the crowdfunding amount reaches $300,000, they will get a three-interface data cable (One cable is for BV9700 Pro, one is for iPhone and the other is for Android USB. They offer you stable and efficient charging even when three devices are charged at the same time! ) for free too. If you have interesting, don't miss this time with the world's bottom price, only $299.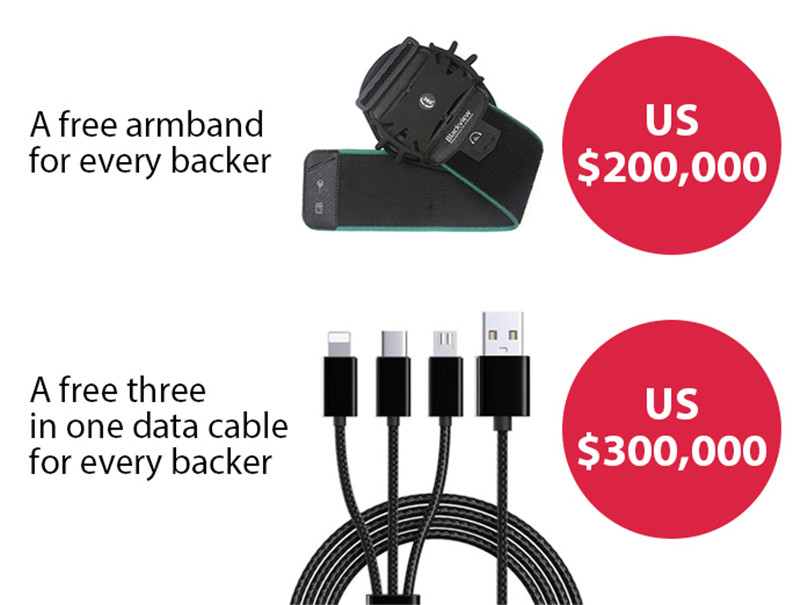 The Specs of the BV9700 Pro:
- Helio P70 Octa-Core AI-powered Processor
- FullNetcom global 4G coverage
- Android 9 Pie System
- IP68&IP69K&MIL-STD-810G
- 5.84" FHD+ 18:9 Screen
- 6GB RAM + 128GB ROM
- Corning Gorilla Glass
- 16MP+8MP Dual Rear Samsung Camera
- 16MP Front Samsung Camera
- 4380mAh battery, wireless charging
- Air quality detection
- Heart rate detect
- External ultra-light-sensitive matte night vision Camera
- Face&Fingerprint unlock