Now the new BV9700 Pro is coming, this new rugged phone is much more special compared to the former BV phones, first it is the "TRANSFROMERS" design, stretchy plastic together with the mechanical metal, more rugged, the appearance is awesome and very cool, completely match its rugged feature.
Other differences from the former BV phones, in addition to the rugged features, the BV9700 Pro been added the Night Vision Camera, Air Quality Monitor, Hear Rate Monitor, Blood Pressure Monitor. BV9700 Pro's Air detection, Air pressure detection and Heart rate detection are not the health apps. Blackview implanted these sensor in BV9700 Pro.
They are very useful for improving the accuracy of Air detection, Air pressure detection and Heart rate detection, is definitely your trusted "helper".
BV9700 Pro is paired with a small night vision camera that is very compact and lightweight. It can be worn in your belt, collar, pocket or other places where bulky camera is not suitable. It is easily placed on backpacks, cars, motorcycles, etc.
Night Vision Camera makes you take clear and vivid picture even in the dark, besides the normal use, this function let us think of the traffic policemen can use it in their night patrols, very useful and efficient . What do you think?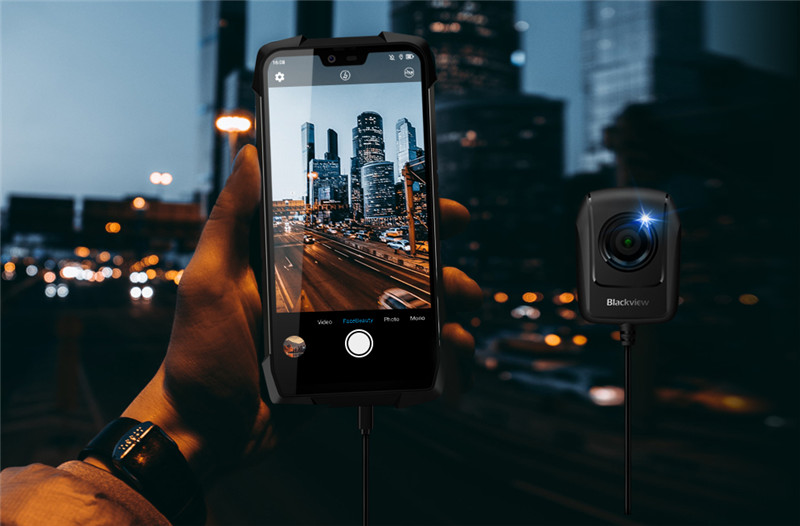 Use the air quality monitor via the Air app to measure ambient temperature and humidity levels in a room; use it to warn you of unhealthy levels of VOCs in your work environment (especially useful if you handle solvents, work in paint shops or plastics manufacture).
The BV9700 Pro's sensor checks the air quality every four seconds and alerts you when it reaches an unhealthy level.
For a very long time buying a heart rate monitor chest straps was the only option you could go for. But now the BV9700 Pro packs in the tech to monitor HR.Whether it's using heart rate for running, cycling, swimming or finding out what plays nice with the BV9700 Pro.
A lot of people want that heart rate tracking in their lives. And even the blood pressure monitor been packed in this phone, you only need to stick your finger on it to calculate the blood pressure. It is very convenient for you to know your health whenever and wherever you are.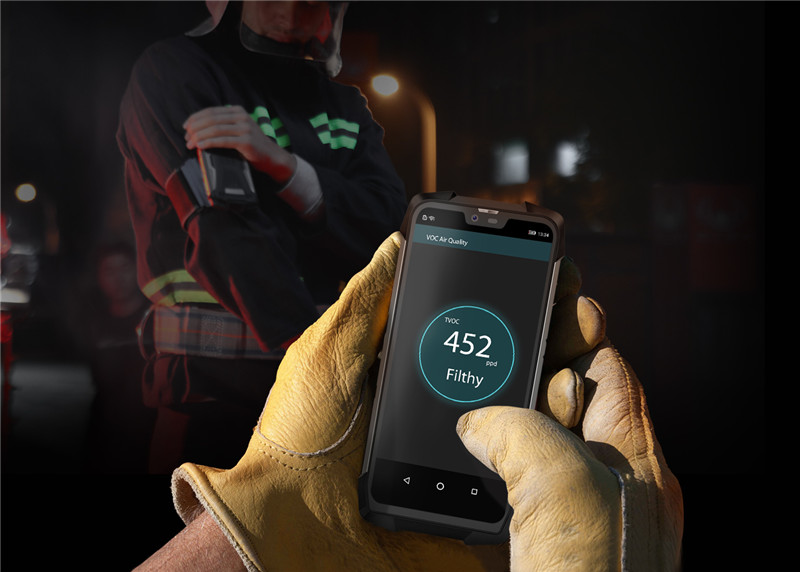 With an upgrade to the former tough phones, the new BV9700 Pro is more than just a phone – it really works as a tool for every trade.
The BV9700 Pro will be launching soon on indiegogo, for Early Bird can get 30% discount, don't miss it.
https://promo.blackview.hk/2019-flagship-rugged-phone-bv9700-pro/
https://www.indiegogo.com/projects/bv9700-pro-smartphone-a-tough-tool-for-every-trade/coming_soon