As a phone user, I'm so jealous of Blackview new flagship rugged phone BV9700 Pro
As world's first notch screen and MTK Helio P60 rugged phone, the highly configured Blackview BV9600 Pro has received a quite positive feedback from fans since its release, which cumulative total sales exceeded 500,000 units. Compared to the traditional rugged phones, the BV9600 Pro is popular for its unique design and fashionable look, which makes the handset not just an extreme outdoor environment device but also something nice and trendy to look at when you're home or at work.
The world's leading media have also made comprehensive reports on BV9600 Pro. Its response was strong and received a consistent praise on global e-commerce platforms such as AliExpress and Amazon. At the same time, many well-known Internet celebrities on YouTube also made a lot of evaluations on the BV9600 Pro to test its tri-proof and running performance, with large viewing volume. Whether it falls from a few meters high, burns with fire, underwater photography, etc., certified by IP68/IP69K/MIL-STD-810G, it is safe and sound.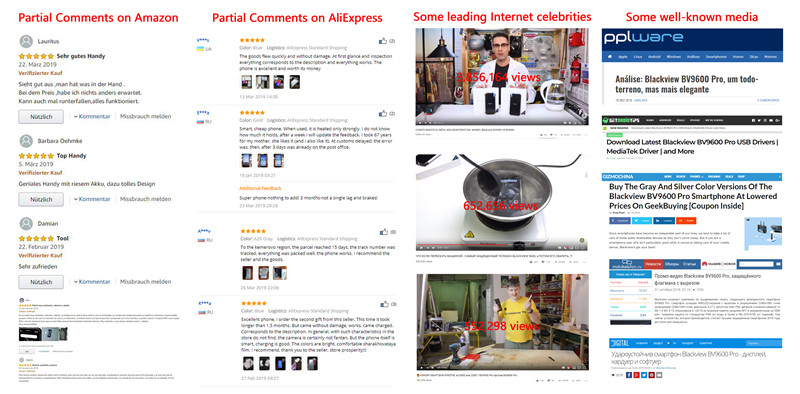 Then, as BV9600 Pro's successor, new IP68/IP69K/MIL-STD-810G rugged phone BV9700 Pro will have even better indestructible. BV9700 Pro use military-grade material to make them more waterproof, dustproof, drop-proof, shockproof and other -proofs.
Also the rugged BV9700 Pro received a "Transformers" design overhaul in 2019 too, and it looks pretty good.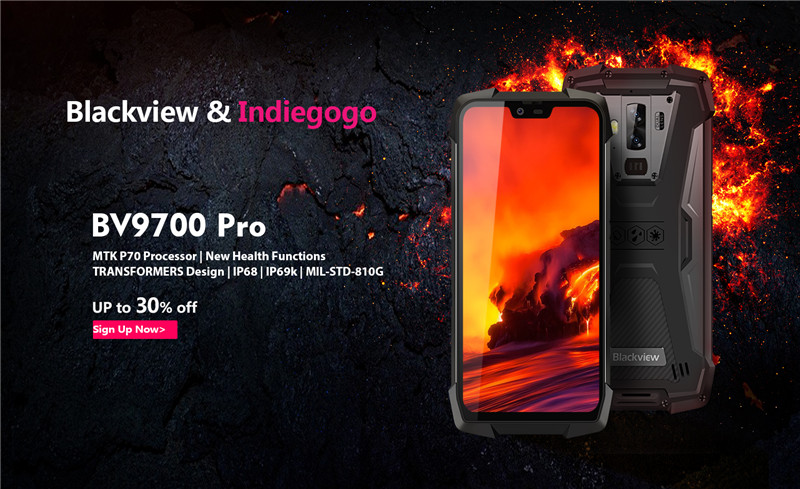 The exciting areas of improvement in the BV9700 Pro are centered around AI. It is fitting by a 2019 flagship-class processor MTK P70 octa-core processor that delivers 13% more performance than its predecessor, the P60. This reduces power consumption by 30% and cooling efficiency increases by 20%. Blackview did make some pretty serious improvements around the tech.
The BV9700 Pro supports 30% better AI performance, according to the company and allows users to experience better real-time human pose recognition and improvements in AI video encoding for Skype, YouTube, and Facebook video. The BV9700 Pro also added raw HDR capture, a boost to depth mapping and tools to prevent post-processing of pictures from blowing up whites. The AI processing efficiency is 10% to 30% higher than the previous generation's P60, means that the P70 can support more complex AI applications.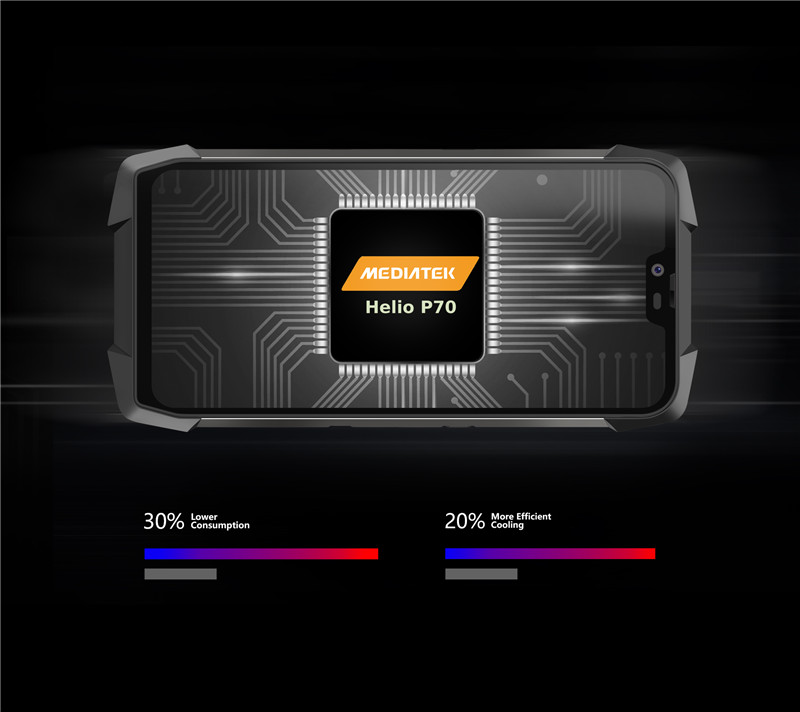 The BV9700 Pro will soon go live on Indiegogo, it also has a user investigation Giveaway activity right now. Since April 15th, 2019, leave your email address and answer some related questions that will work for future improvements of BV9700 Pro.
Then you will get newsletter about BV9700 Pro and a 30% discount when it is on sale officially.
https://promo.blackview.hk/2019-flagship-rugged-phone-bv9700-pro/