In our daily work, we often meet in the conference room or share content. At this moment, the importance of the projector is self-evident.
Now, you only need to carry a projector smartphone Blackview MAX 1 to play the slideshow. MAX 1 can be said to have a qualitative leap in terms of projection compared to the past projector phone.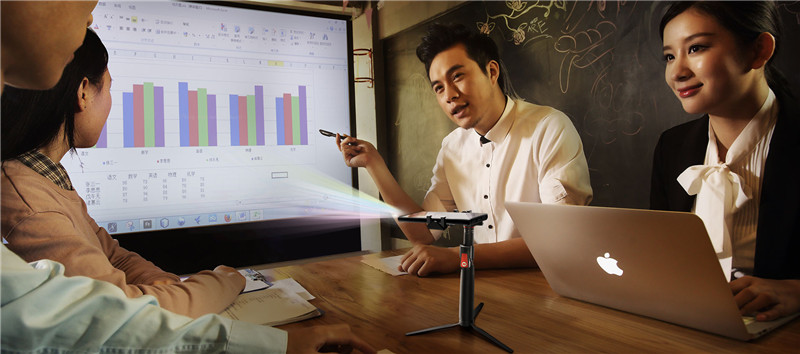 Since MAX 1 release total sales exceeded 5,000 units, it still growing. The world's leading media have also made comprehensive reports on MAX 1. Its response was strong and received a consistent praise on global e-commerce platforms such as Official mall and AliExpress.
At the same time, many well-known Internet celebrities on YouTube also made a lot of evaluations with even millions of views on the MAX 1 to test its projector and running performance.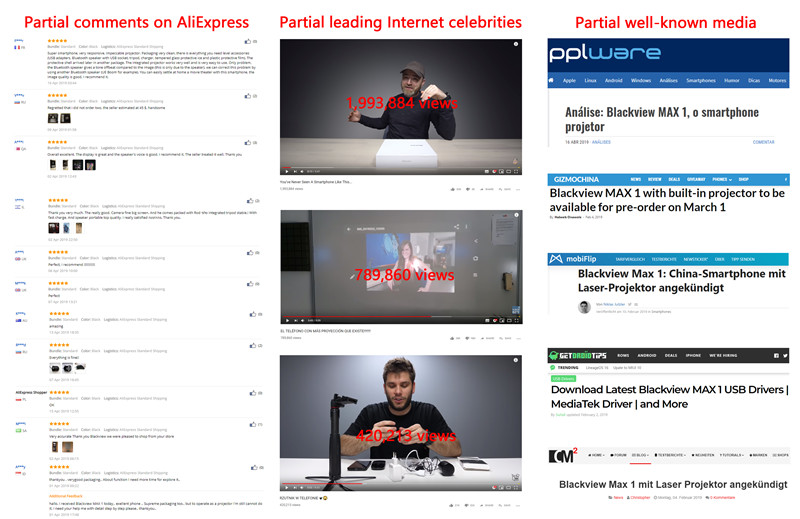 Unlike the direct illumination of LCD TVs, Blackview MAX 1 uses reflected light imaging, which is seen by our eyes after passing through the curtain or wall. This diffuse reflection imaging can reduce the stimulation of light to the human eye.
Moreover, Max 1 will soften the light when projecting large-size images, which is helpful for protecting eyesight.
With the excellent 6.01-inches display with a resolution at 1080 × 2160 pixels, Blackview MAX 1 attracts the eye with its elegant appearance and a fingerprint sensor. The AMOLED-panel will not only please with high energy efficiency, but also with ideal color rendition, excellent brightness and contrast. The screen effectively filters harmful blue light that causes eye fatigue, which reduces the damage to the eyes caused by long-term use of the mobile phone.


Fully automatic focusing technology adjusts to the best definition in just 1 second. Blackview MAX 1 uses MEMS laser spot scanning technology to make every detail vivid and clear. You can project a big screen up to 200 inches anywhere, anytime, in the office, cafe, or outdoors, etc.
It is easy to carry around, feasible to put it in a pocket, backpack, or suitcase and so on.
MAX 1 supports the automatic trapezoidal correction, allowing you to watch more freely. With it, even a process like surfing the internet, becomes a real pleasure.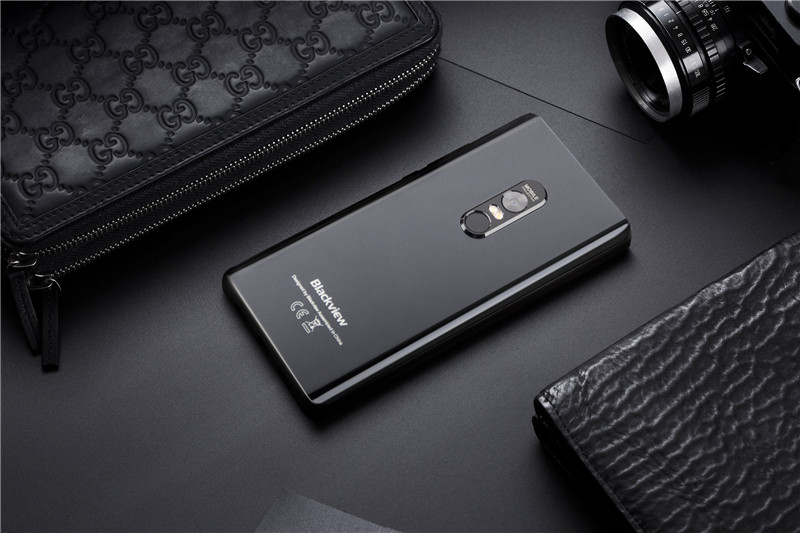 Blackview MAX 1 promotion on AliExpress is in progress at a discount price of $429.99, as of April 22nd, EST. If you want to save some bucks on the purchase of the latest projector phone, you should hurry up!
So let's have a quick look at the deal with 40% off!
https://www.aliexpress.com/item/Fast-ship-Blackview-MAX-1-Laser-projector-phone-6-01-inch-18-9-AMOLED-6GB-64GB/32916702015.html