With the arrival of the New Year' Day, the BV5500 being the least expensive model in Blackview's 2019 phone lineup and the phone analysts had predicted to be the best seller of the bunch.
Just as propaganda poster, Blackview BV5500 has toughness and the unique design, with a thinner ergonomic frame to make its grip more comfortable and easier to hold. It is stylish and compact, and is derived from the design of a super sports car, resulting in a very sporty, streamlined shape.
The 5.5-inch 18:9 HD + IPS full screen inspires the senses of your everyday mobile experience.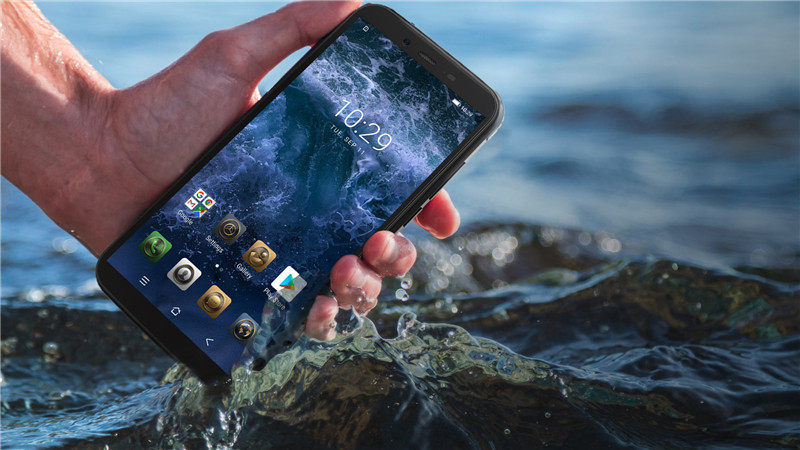 It's worth mentioning that BV5500 is completely covered by state-of-the-art industrial rubber, making it more tough, durable and free from water and dust, accord with IP68 and the strict US military standard MIL-STD-810G.
Unlike other budget rugged phone, BV5500 had enhanced latest generation SOC supports smoother UI conversion, multitasking and switching between applications. Android 8.1 takes advantage of the power of Google engineers to give you more features on your phone.
The BV5500 is equipped with a 4400mAh battery that can easily last up to several days without worrying about running out of batteries.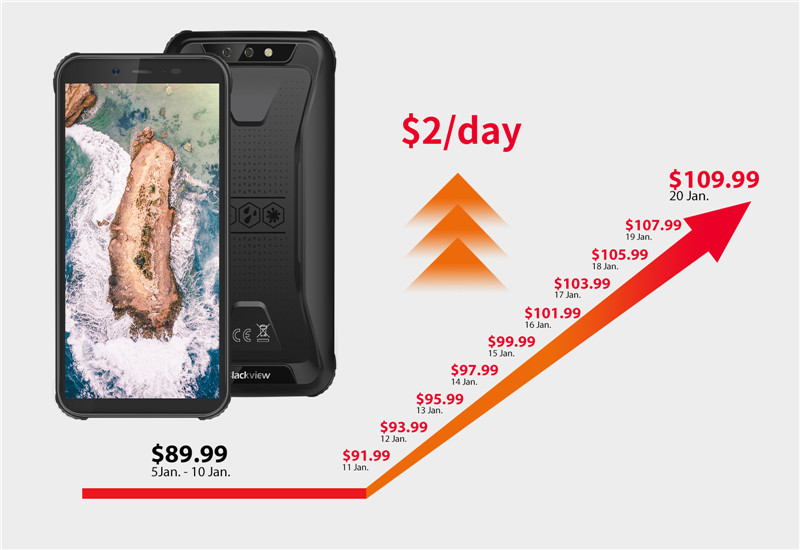 The first presales for BV5500 are available right now. From 5th Jan. to 10th Jan., people have a limited time chance to get an ultra-low price for $89.99; and afterward it increases $2 per day until 20th Jan. The shipping will be started from Jan.15.
Pleasantly, participate in the giveaway activity survey questionnaire and will have an opportunity to get a BV5500 for free.