As 2018 global's fastest growing rugged outdoor smartphone brand, Blackview has a pretty strong history with their most of smartphones belonging to the flagship "BV" series and the newest addition to the fold is the BV5500.
The phone will try to win some hearts with the sleek design and pretty aesthetic surface texture. It's a breath of fresh air in a crowded rugged smartphone market and a great entry point if you're new to the Android platform. Because the biggest deal with it will be surely also the pricing.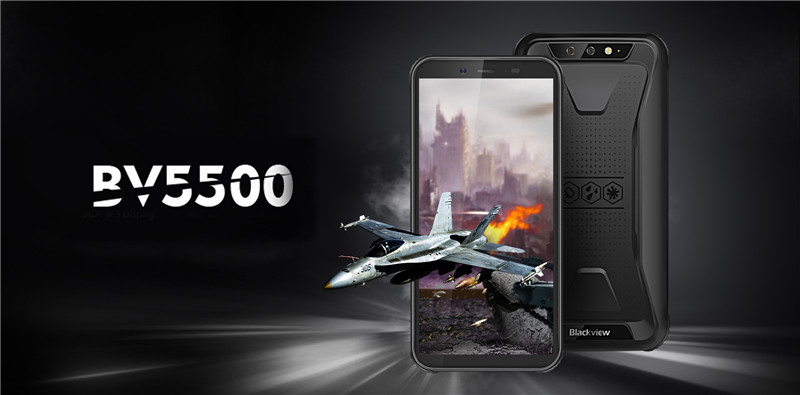 The differentiation starts in the design. Blackview BV5500's best-selling points are of course its toughness and the unique design, with a thinner ergonomic frame to make its grip more comfortable and easier to hold, while slimming it down compared to similar devices.
The BV5500 then packs a 5.5-inch screen with 18:9 full-angle and it's coated in some tough Corning Gorilla 3. Its overall design is very small, and there is no shortage of fashion. In this way, it will also be loved by young men and women, not just outdoor workers. The curved aluminum frame's smoothed edges make the device feel great to hold.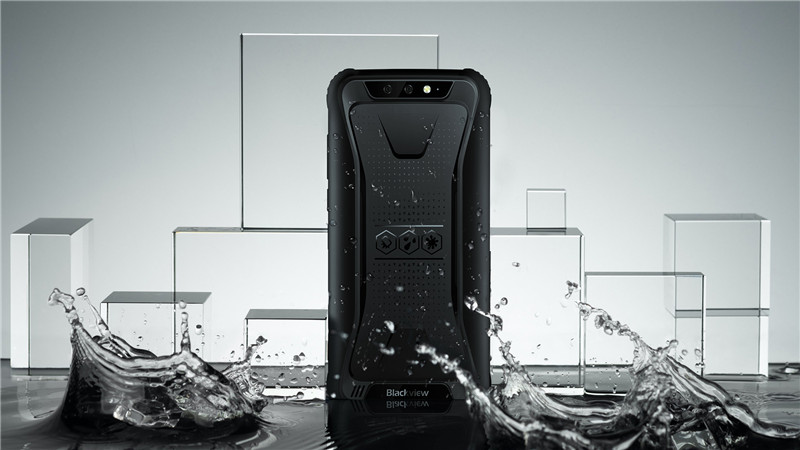 Here's everything we've heard about the Blackview BV5500 so far, it through the IP68, IP69K and MIL-STD-810G certification. Choose dual Sony 8MP rear cameras, 4400mAh BAK battery and Android 8.1 system.
We thinl these will make the Blackview BV5500 effectively the world's cheapest rugged smartphone in the world--but you'd never know it, from the design's sleek attention to detail.