Rugged outdoor smartphone brand Blackview, first to use MediaTek new chip Helio P90
According to the latest news, on December 13, the MediaTek Helio P90 conference and global partner conference kicked off in Shenzhen, China. The Helio P90, with a CPU core of 6 major cores and 6 small cores, and upgraded the previous A73 architecture to a better A75 architecture. However, the manufacturing process continues with the 12nm process.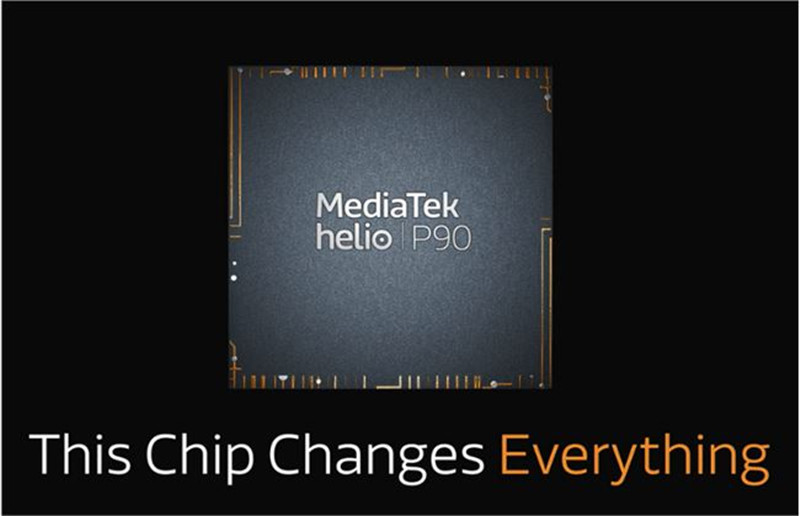 As can be seen from the table, the P90's two A75 cores have a maximum frequency of 2.2GHz, and the remaining six A55 cores can run at up to 2.0GHz. Since the A75 architecture is better than the A73, it is believed to bring some improvement. The GPU has changed a lot. Unlike the Mali series GPUs used in P60 or P70, the new product line 9XM of Imagination has been re-selected. Officials claim that the performance of the game is more than 50% higher than that of the Mail-G72 MP3 used in the past.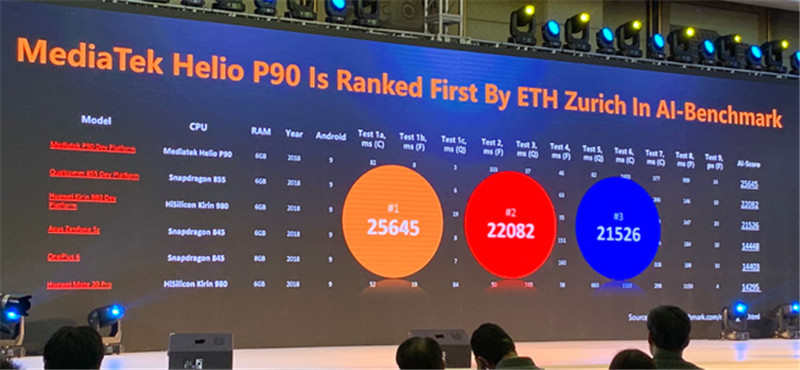 It is understood that APU 2.0 has a solidified AI operation unit, which has the powerful computing power of high-speed power saving, and can support most network models. Its performance reaches 1127GMACs, 4.6 times that of P60, Leading the industry. According to the global authoritative AI evaluation running software Zurich test scores, Helio P90 AI performance surpasses the same level of competing products, with top flagship AI computing capabilities.
In addition, according to MediaTek staff, the Helio P90 chip's Zurich running score is higher than the Snapdragon 855 and Kirin 980. For ISP, single-shot support of up to 48 million pixels, which is 45% larger than the standard 8K, dual-camera can support 24 million + 16 million pixels, can shoot 480FPS slow motion lens.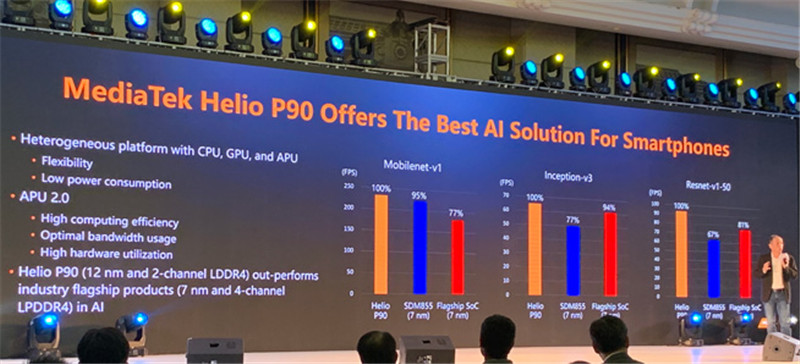 End products with the MediaTek Helio P90 chip are expected to be available worldwide in the first quarter of 2019. As a long-term MediaTek main partner, the global's fastest growing rugged outdoor smartphone brand Blackview revealed that the new rugged BV-series BV9700 and BV9800 will use this Helio P90 built in, it earlier than other phone brand, thereby greatly improving the performance of their mobile phones.
We also know the Blackview BV9600 Pro is on sale which processor is Helio P60, performed very well and welcomed popularly by costomes. With Helio P90's arrival, it will redefine the consumer experience of smartphone shooting and open a new era of ultra-high-definition smartphone shooting.