Blackview has confirmed that they will be present at the upcoming Mobile World Congress(MWC) 2018 on Feb .26th. Also we have some big announcements to make as it seems!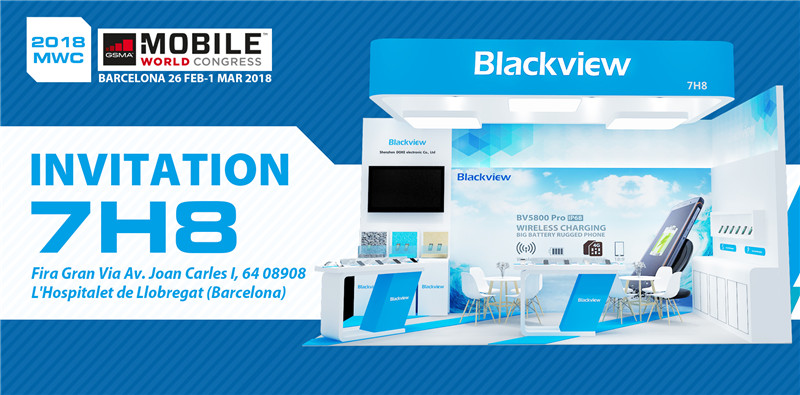 Leaked information say that we will present some latest models with special feature like BV5800 Pro, A20 , P6000 Plus, P10000 Pro(2 kinds of back cover: material in Glass and leather) etc and they will be bring some hot selling models like BV9000 Pro, BV8000 Pro, P6000, S8,etc.
Today , we shared some information about the latest rugged phone—BV5800 Pro. Details are still scarce at the moment, but it will be one of rugged phone which could be able to fully meet the needs of many people for battery life.
It is going to feature a big 5180mAh battery with a 18:9 screen and supports dual 4G network. Even more exciting it will be equipped a wireless charging which can make the phone fully charged in half and 2 hours.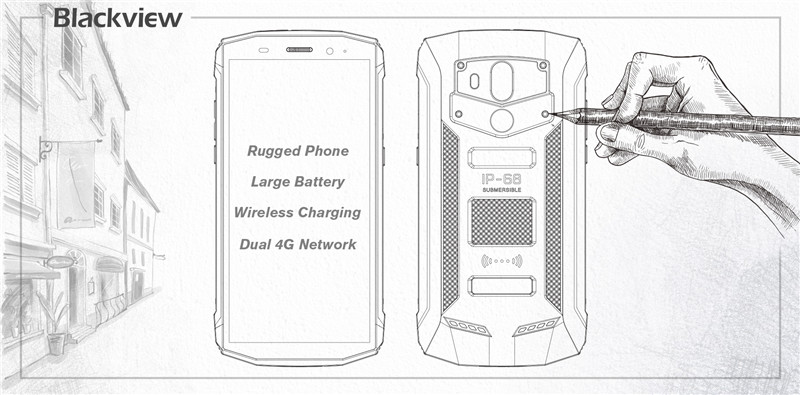 Don't forget that if you are interested in Blackview phones ,you can check at booth No7H8 of MWC in Barcelona from February 26th to March 1st. Or you can also follow the we on Facebook or twitter to learn more news about the latest models.